Winter Cookie Platter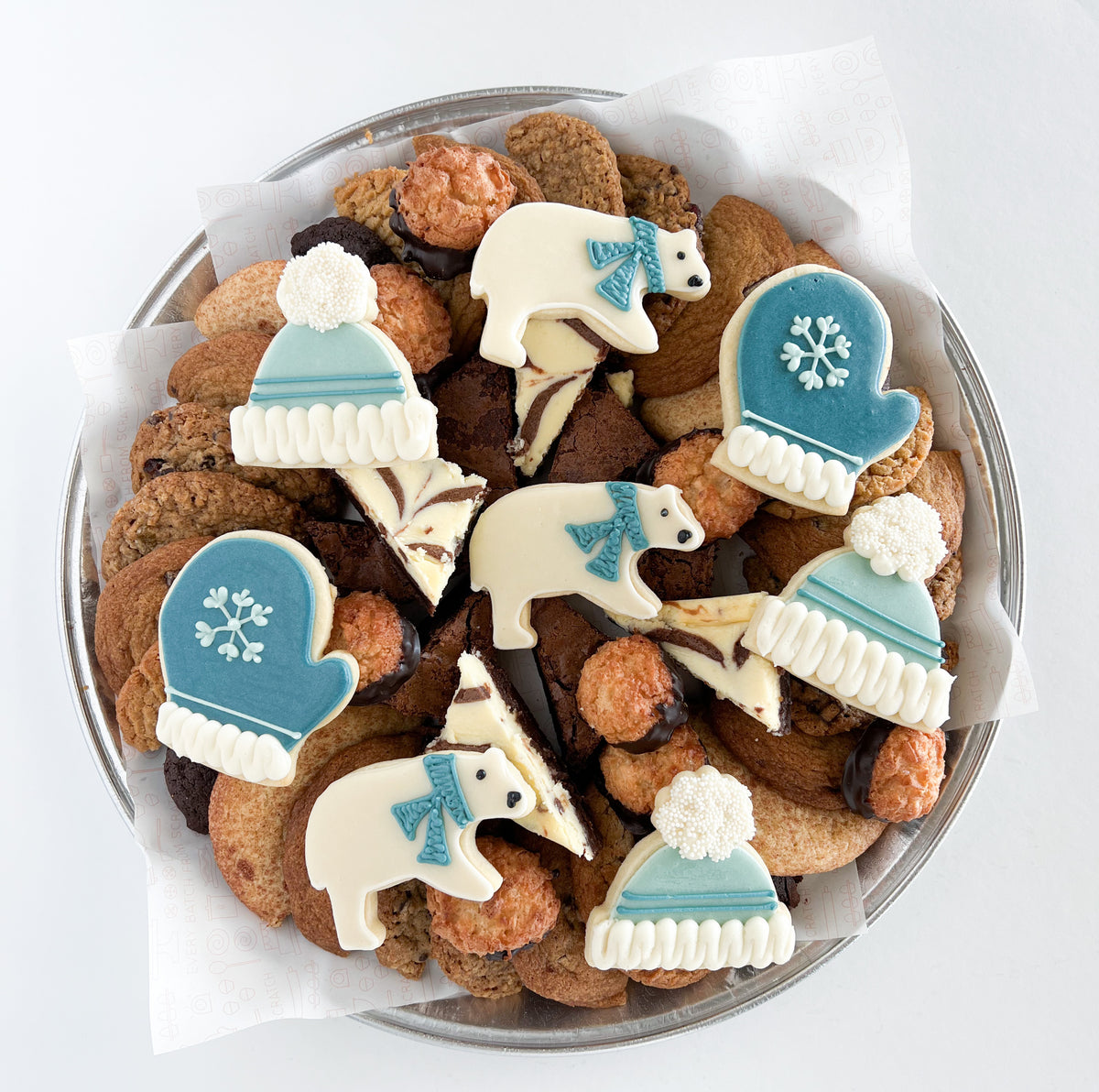 Winter Cookie Platter
$65.00
Small serves: 12 people
Large Serves: 24 people.
. . . . .
A mixed assortment of our classic shop cookies, coconut macaroons, assorted seasonal bars and assorted winter sugar cookies. All are cut in half, except sugar cookies, arranged on a recyclable silver platter and wrapped in festive cellophane. Perfect for an office treat or that special thank you. 
Large platter pictured!